Innovation (lean experiments & product validation)
Our 3 months experiment sprint validates new product ideas or innovative projects and minimizes risks. The 5-step process uses fast iterations and fast asset creation to accelerate learnings and the generation of insights.
Our methodology
Our core tool, the experiment map, allows us to align on the most critical business assumptions to test and then run rapid experiments to validate our hypothesis week over week. It adds a very clear structure and helps us move from conversations to data driven marketing insights.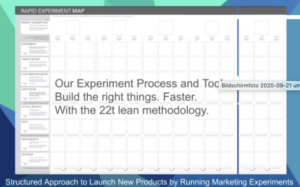 5-step validation sprint
 
Assumption mapping
We brainstorm and map the central business assumptions, as well as their prioritization along our framework to define the direction of the validation sprint.
2. Define experiments
2 to 3 of the most important assumptions are selected to focus on. Based on their nature and objectives, specific testing experiments are defined to be executed in relevant marketing channels.
3. Weekly Sprints
Weekly sprint meetings based on the experiment map evaluate milestones and learnings and structure the alignment on next steps.
4. Testing marketing channels
In collaboration with our online marketing experts, we identify and test suitable and relevant marketing channels. The execution includes the set-up of a campaign landing page and push and pull communication via paid performance ads to generate traffic and leads as well as strengthen the value proposition and test the target group messaging.
5. Executive Report
At the end of the sprint, all results are summarized and displayed in an executive report. The report includes an overview of the 3 month sprint as well as the answers to the hypotheses of the assumption mapping and conclusions regarding their validation or invalidation.
New product validation sprint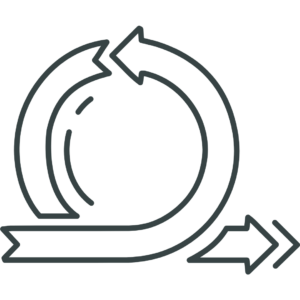 Marketing channel testing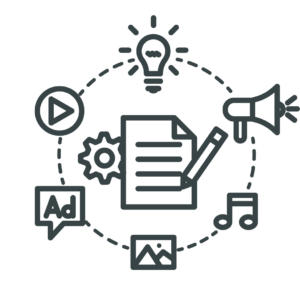 Lean experiments

Consulting on testing and experiments

If you want to get in touch with us regarding a complete client list or how we can help your organisation, drop us a line. We'll get back to you as soon as possible!
You can also contact us via hi@22tribes.com