22tribes is a boutique digital marketing agency and innovation consultancy highly specialised in business growth solutions and critical insights. We pick our clients and we pick a few. So we can focus on you.  
We are a team made of growth experts and digital nomads that have traveled the world. From Silicon Valley, to Asia, Europe, Africa and the Americas, we have used our customer-driven approach and our can-do attitude to learn from the best.
"If you want to go fast, go alone. If you want to go far, go together" – African Proverb 
We are an extremely performance- and data-driven firm and we work with hypothesis, experiments and data to achieve results. No subjective or untested opinion. Moreover, our way of working is based on the Lean Startup Approach by Eric Ries.
We have designed a proven system that breaks complex projects down into low-risk, low-cost and rapid experiment sprints through first-class tools, advanced methodologies and crafted frameworks. This enables teams to make fast progress while accelerating learning and de-risking projects.  
So, through our business model innovation strategies, new revenue opportunities are untapped, while optimising the core and existing sales funnel that will ultimately lead to an ideal conversion and product-market-fit. 
It is not about the idea – but the execution. By implementing ongoing data-based improvements and incorporating a culture of self-responsibility, our team of experienced specialists has the resources to support you with an innovation strategy, but also enable your business to quickly implement marketing campaigns. As a result, your business performance can reach new heights. We are experts in rapid prototyping and validating business assumptions for B2B and B2C. Through our Rapid Experiment Frameworks, we can set up A/B tests, experiments and campaigns and can test 100 assumptions in 100 days.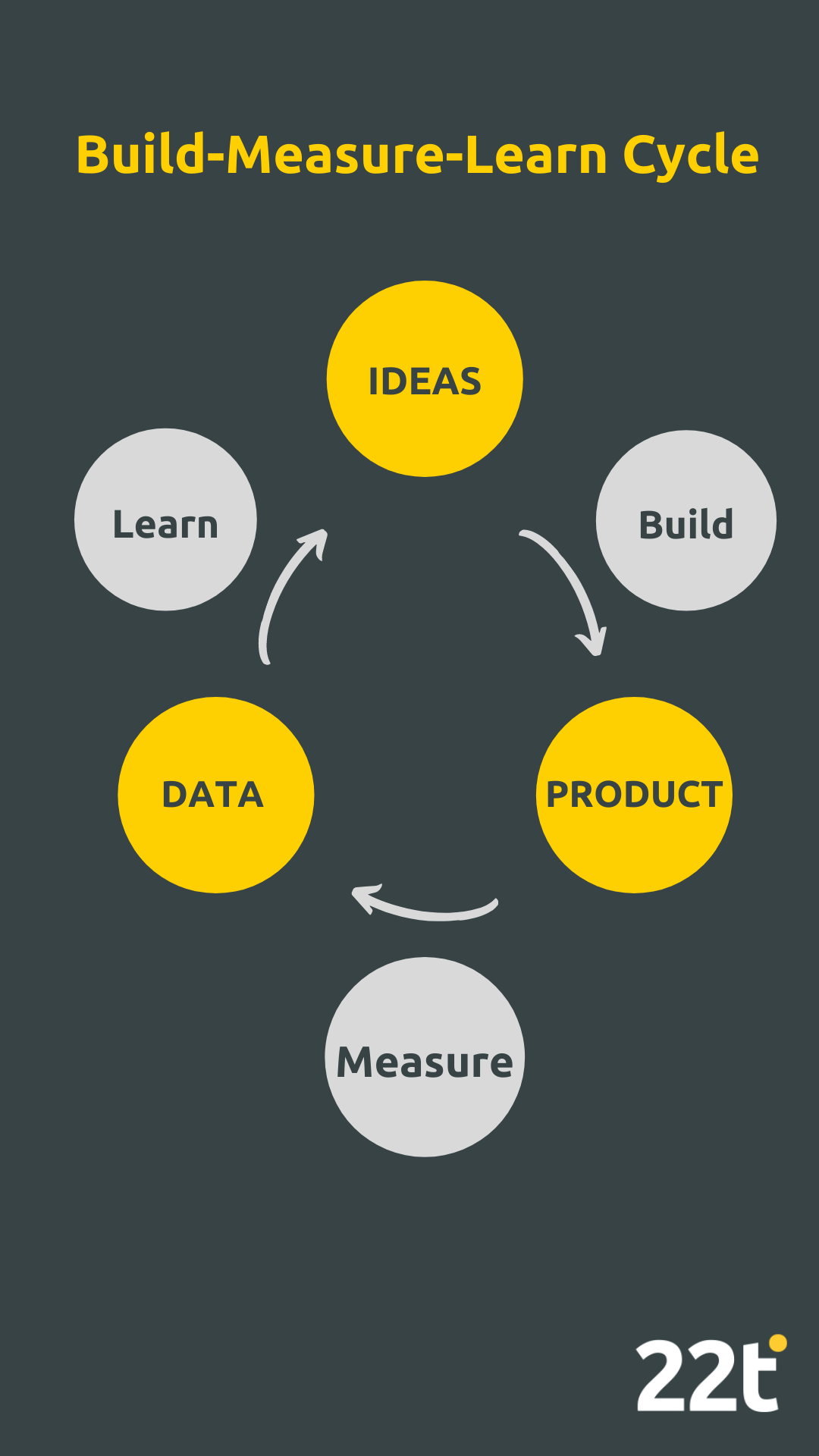 WITH WHICH CLIENTS DO WE WORK?
We help ambitious leaders and teams from established organizations, as well as (tech) startups, to succeed in new venture endeavors even in high uncertainty environments by reducing risks and saving costs in the process of identifying new business opportunities.
Discover our 2022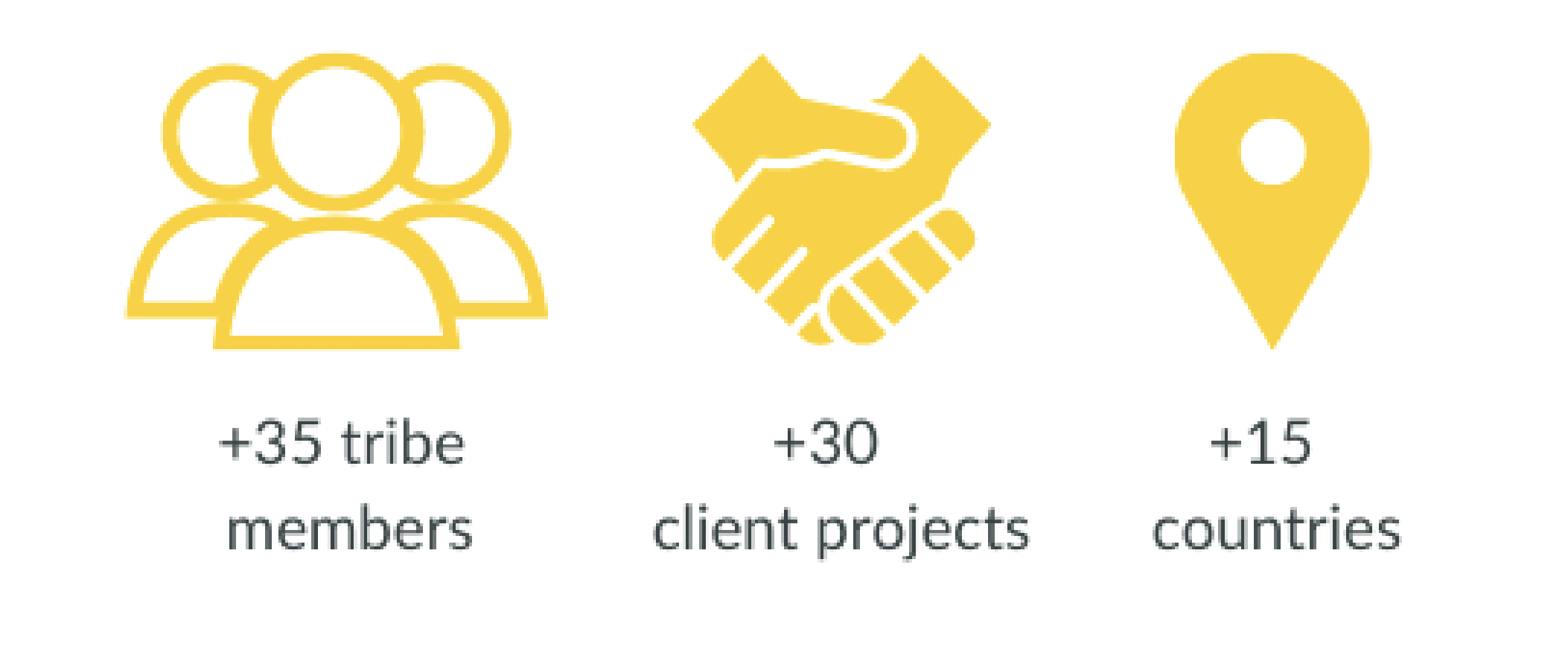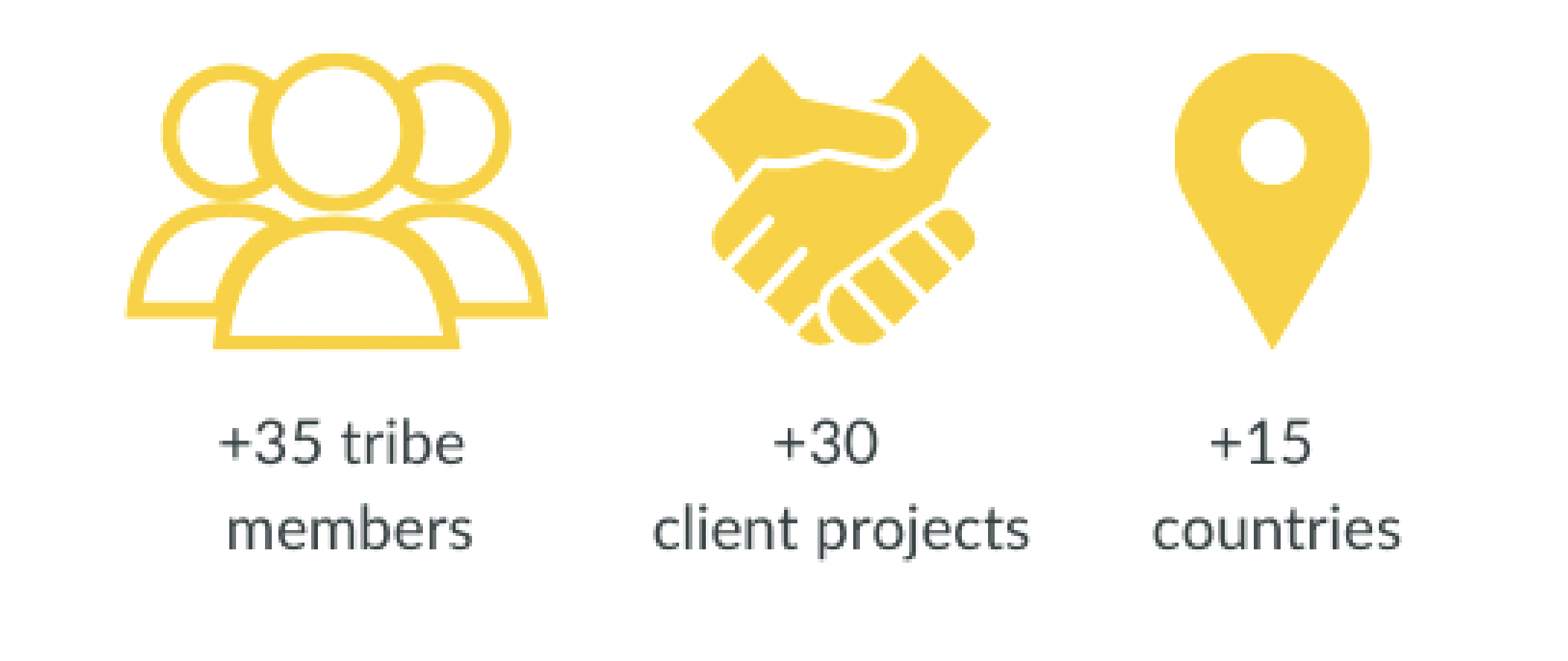 "Solving complex technical problems to make the life of our clients and their clients easier."

Hannes (CTO)
"Assumption-driven experiments really make the most out of online marketing and performance optimization. No need to talk about vanity metrics anymore."

Chiara (Digital Marketing)
"Graphic Design is art with purpose. It not only makes everything beautiful, but it solves problems by organizing information in a visual way, so that the message is clear for the audience. The visuals are the first impression you have, make sure it's a good one."

Tiffany (Graphic Design)
If you want to get in touch with us regarding a complete client list or how we can help your organisation, drop us a line. We'll get back to you as soon as possible!
You can also contact us via hi@22tribes.com