Digital Marketing Associate Internship
English speaking paid on-site internship starting beginning of 2024 (ideally January)
4You live and breathe digital marketing? You have always dreamed of living in Barcelona? Then we have the perfect internship for you!
We are now looking for our next talented Digital Marketing Associate to join our team starting beginning of 2023 for at least 4 to 6 months. This is a varied position where you will play a key role in understanding our key audiences and help challenge our assumptions. By laying the foundation of our knowledge of new markets you will contribute strongly to how our clients communicate with their audiences.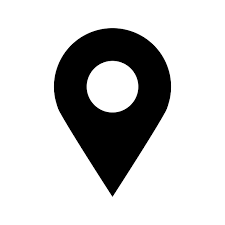 Location:
Barcelona, Spain

Duration:
6 months

Languages required:
English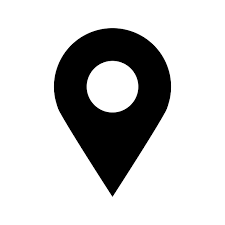 Location:
Barcelona, Spain

Duration:
6 months

Languages required:
English
We will involve you in many areas of digital marketing and give you the possibility to grow where you want to.
You will mainly be learning and working on online marketing topics like PPC (such as Google Ads, LinkedIn Ads, or Facebook Ads),  SEO, Website, Landing Pages, HubSpot, Google Analytics, etc.
22tribes is a highly data-driven agency, you want to understand KPIs and what drives users' decisions.
You are happy to assist with various digital marketing and also internal operations tasks where needed.
English is a must as it is our working language.
Fluency in other languages, especially German, French or Spanish, is a plus.
You collaborate well with all team members and will have a hand in many parts of our business.
Occasionally, but not daily tasks can also include: competitor- and market research, content analysis- and creation for internal social media channels, lead generation, and direct outreach.
You are ready to work in a hybrid working model (2-3 office days and partially remote from your home in Barcelona)
At 22 tribes we are entrepreneurs at heart. Call us hustlers if you like. We own our projects and drive them forward. You might quite like us if you:
Thrive when working autonomously "Your project, your baby".
Are happy to work in remote-friendly teams.
Know how to organize yourself and deliver on-time.
Have a growth mindset.
Love marketing and are actively working towards becoming the best in your field.
Love challenges and can keep up in an ever-changing environment.
Our team helps our clients with innovation strategy and can move ideas into quickly testable marketing campaigns. 10x faster. 10x better. 10x growth.
You will receive a compensation of 500€/month. Furthermore, you might additionally have the possibility of receiving the Erasmus support/scholarships. For that, please consult with the international office of your university. We do not offer housing, however, we can offer advice and help searching for an accommodation.
If you want to apply for this position, please fill out this survey so we can review your profile: www.22tribes.com/internsurvey
"If you want to go fast, go alone. if you want to go far, go together" – African Proverb
If you want to get in touch with us regarding a complete client list or how we can help your organisation, drop us a line. We'll get back to you as soon as possible!
You can also contact us via hi@22tribes.com