Do you want to learn more about

22tribes?

 Join us at one of our events!
10 tools for Marketers to 10x Productivity, Growth and Product
AI Enhanced Marketing Event
29.03.2023
Thank you for making this event a wonderful time! Take a look at our recap video, some of the slides we presented and stay tuned for future events like this.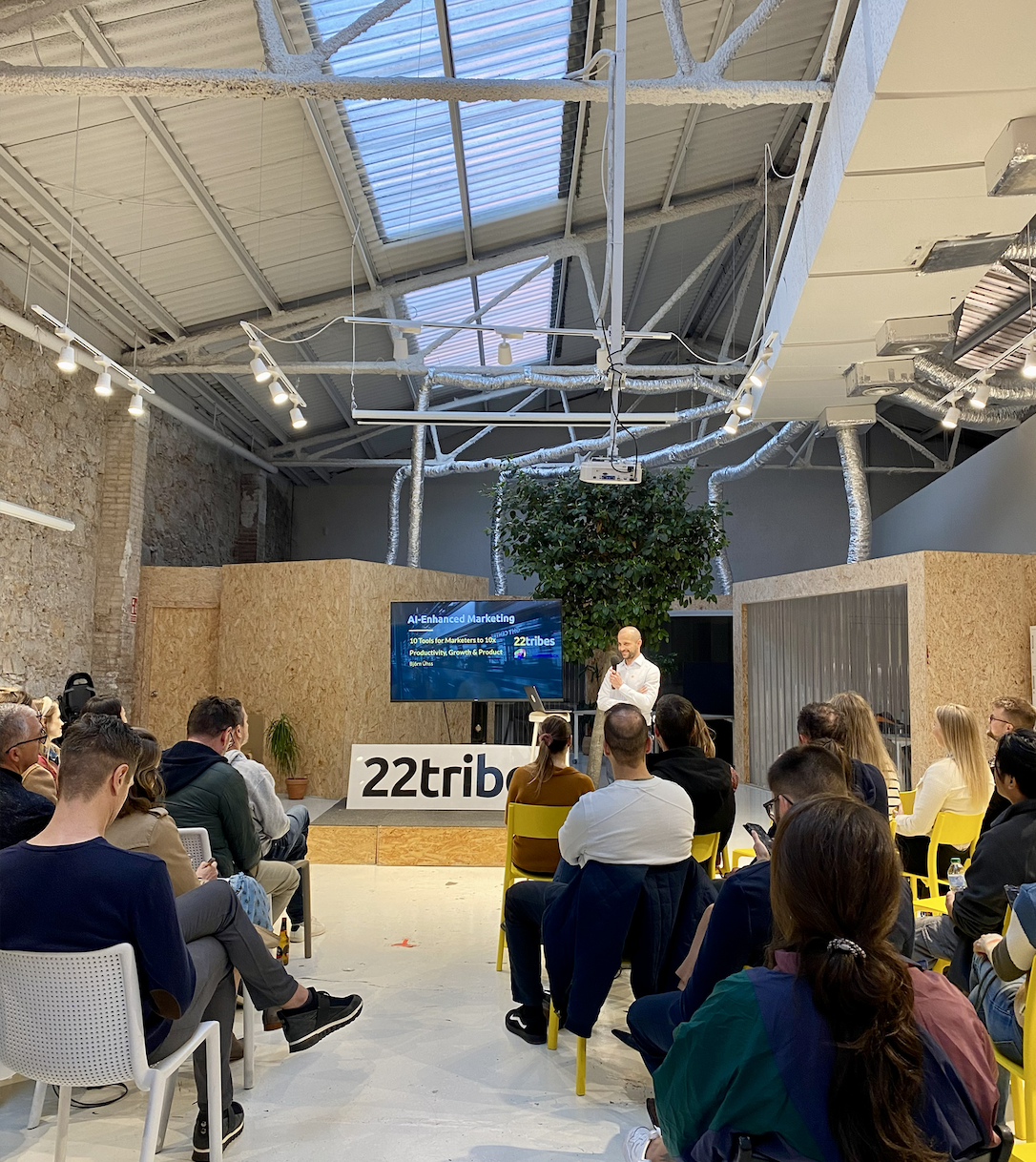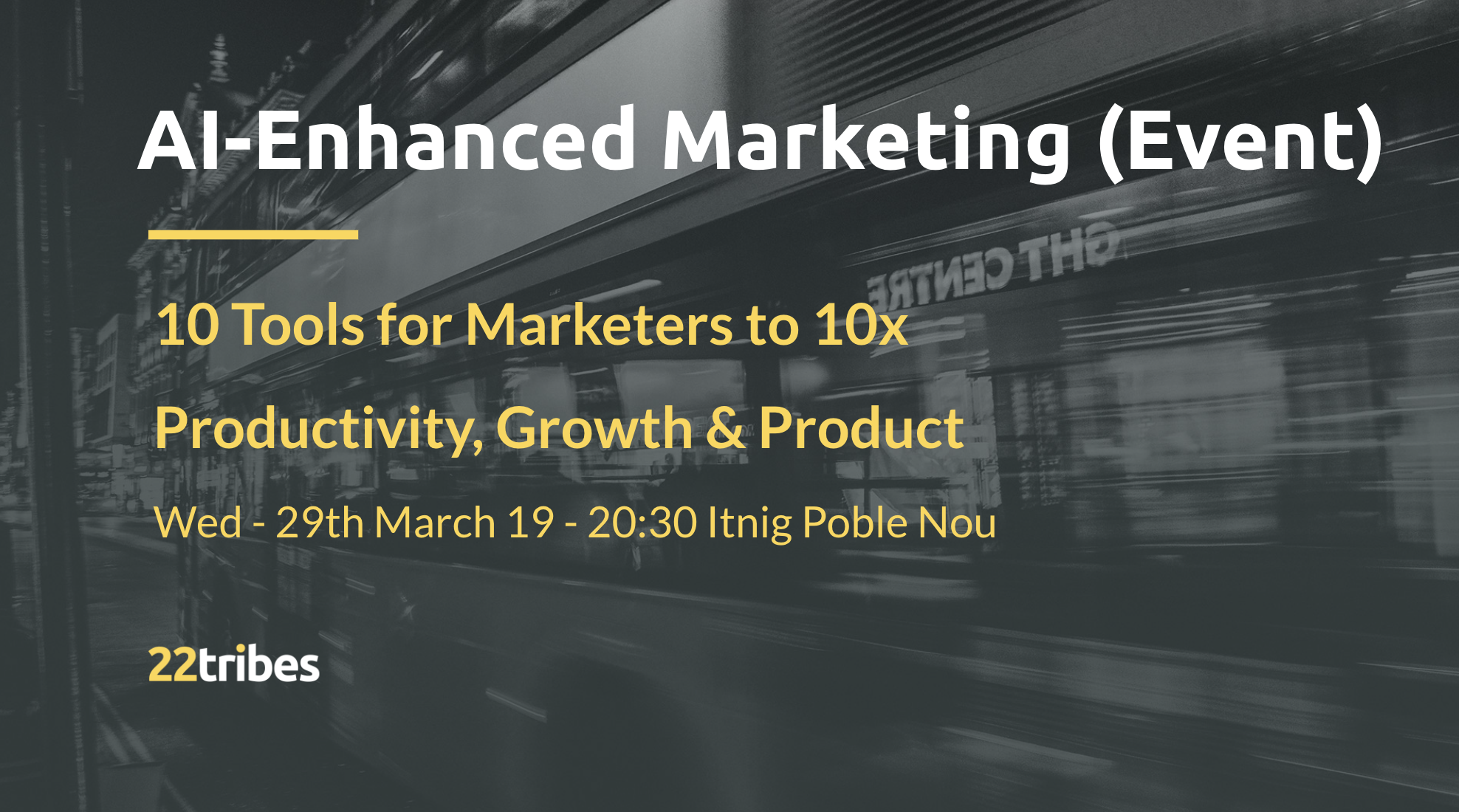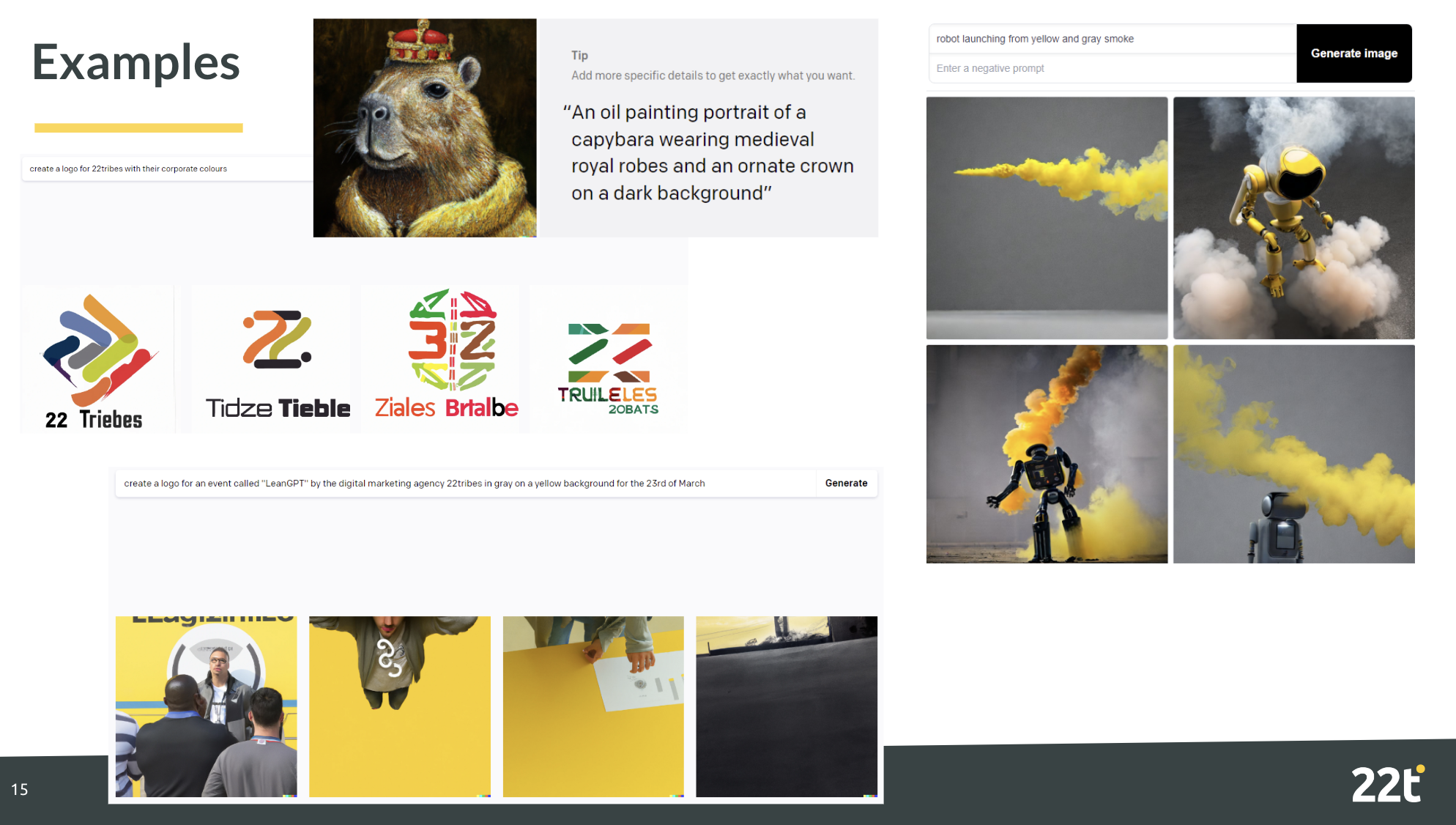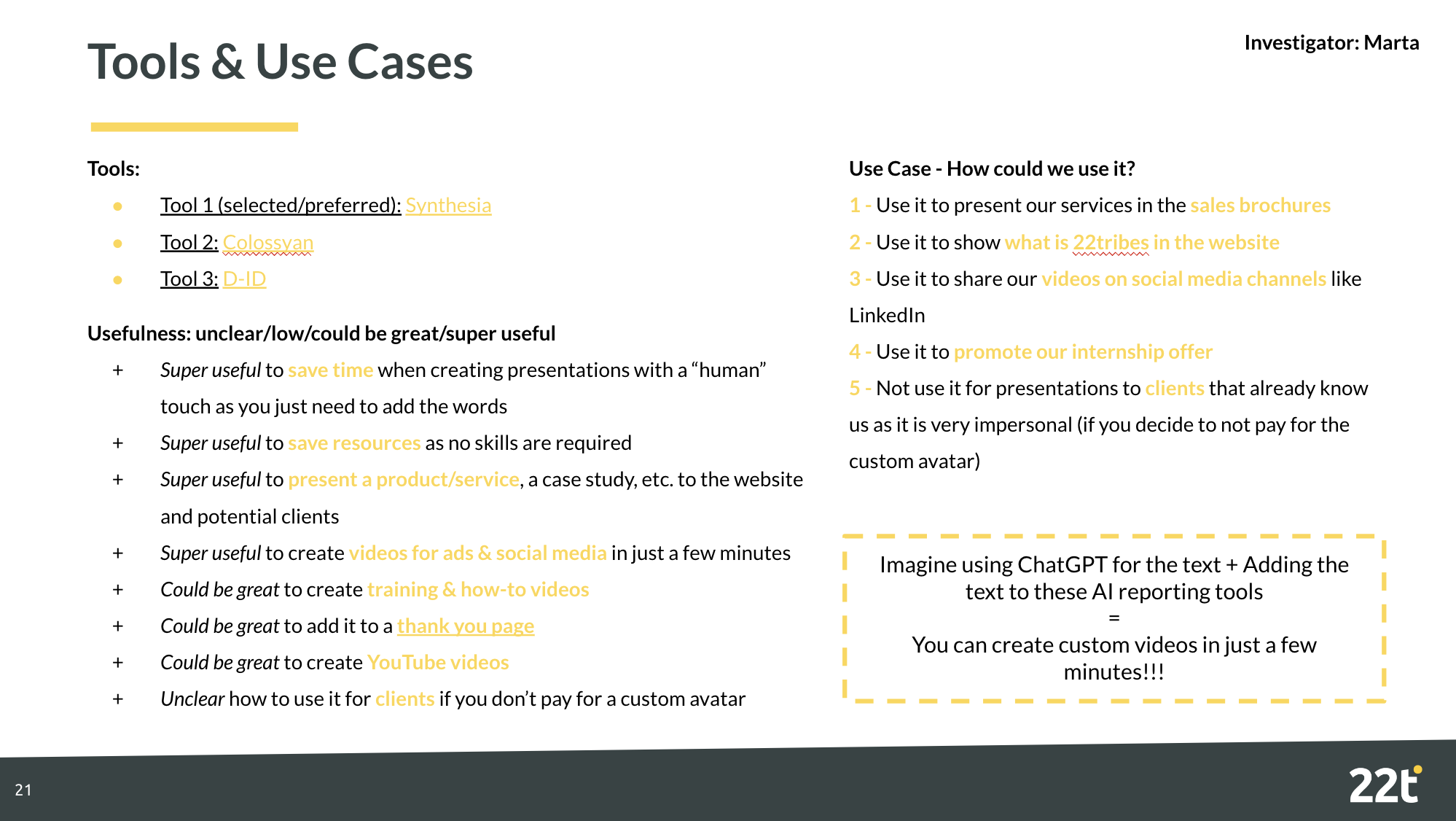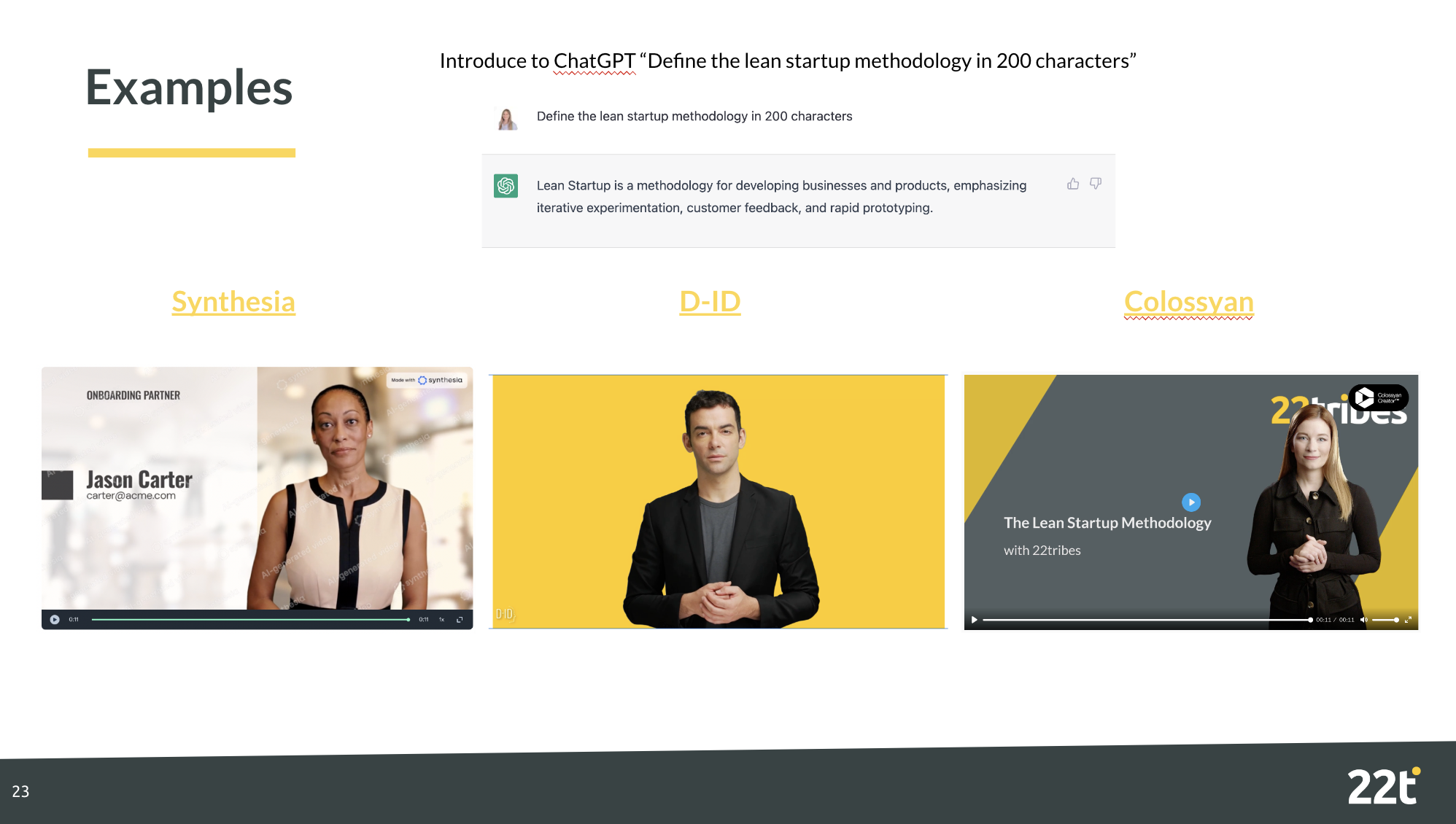 Stay tuned for future events
22tribes is filled with great ideas and projects! Are you interested in them? Stay tuned for future events.
If you want to get in touch with us regarding a complete client list or how we can help your organisation, drop us a line. We'll get back to you as soon as possible!
You can also contact us via hi@22tribes.com